San Sebastián city tour in English
I am happy to show you my favorite Spanish city. On my blog San Sebastian, the city of love you can do some reading. The most beautiful will be the personal visit. Just contact me by phone 0033-645428334 or by email: info@baskenreisen.com and we will arrange a city tour tailored to your wishes, with a final visit to a Tapabar.

Steffen Heckmann with the bay of San Sebastian in the background
City tour prices in English for San Sebastian
It is possible to book me through Tripadvisor. If you book directly with me, I can better meet your individual needs. The start time and content of the tour as well as the price can be adjusted.
Here is a price table:
| | | | | |
| --- | --- | --- | --- | --- |
| San Sebastian | 2 Pers. | 3 Pers. | 4 Pers. | Comment |
| 1,5 - 2 hours city tour | 90,-- | 90,-- | 100,-- | Larger groups by appointment |
| 1,5 - 2 hours Tapas- tour | 90,-- | 90,-- | 100,-- | Tapas and drinks are not included in the price |
| 6-7 hours day tour | 290,-- | 290,-- | 290,- | Meals and possible bus costs are not included |
Please arrange the price personally for a larger group. I have experience with bus travel and large groups. The city tour can be combined with a tapas tour. The start time is flexible. For the San Sebastian city tour, we recommend starting times around 10.30 a.m. and afternoon around 5.30 p.m. The start of the tapas tour is around 12.00 p.m. and 7.30 p.m.
Here are some nice pictures of San Sebastian to get you in the right mood:
A picture from Mount Urgull to Santa Clara Island and Mount Igueldo.
Also from on the Urgull mountain with a view of the Urumea river and the surfing beach Zurriola.
The city beach of San Sebastian. La Concha.
A Pintxo (Tapas) Bar in San Sebastian.
We work also with Jone. She is the only person which I know so far with a real basque, spanish and german background. She grewed up in San Sebastian, spend some time in Madrid and studied in Germany. She is an expert of San Sebastian and the basque country itself, working alomost 20 years as a guide. The tour will be focused on your needs. You can discover the city by bike or on foot. You can focus on culture, food, history or whatever you are looking for.
More information at: Adorebasque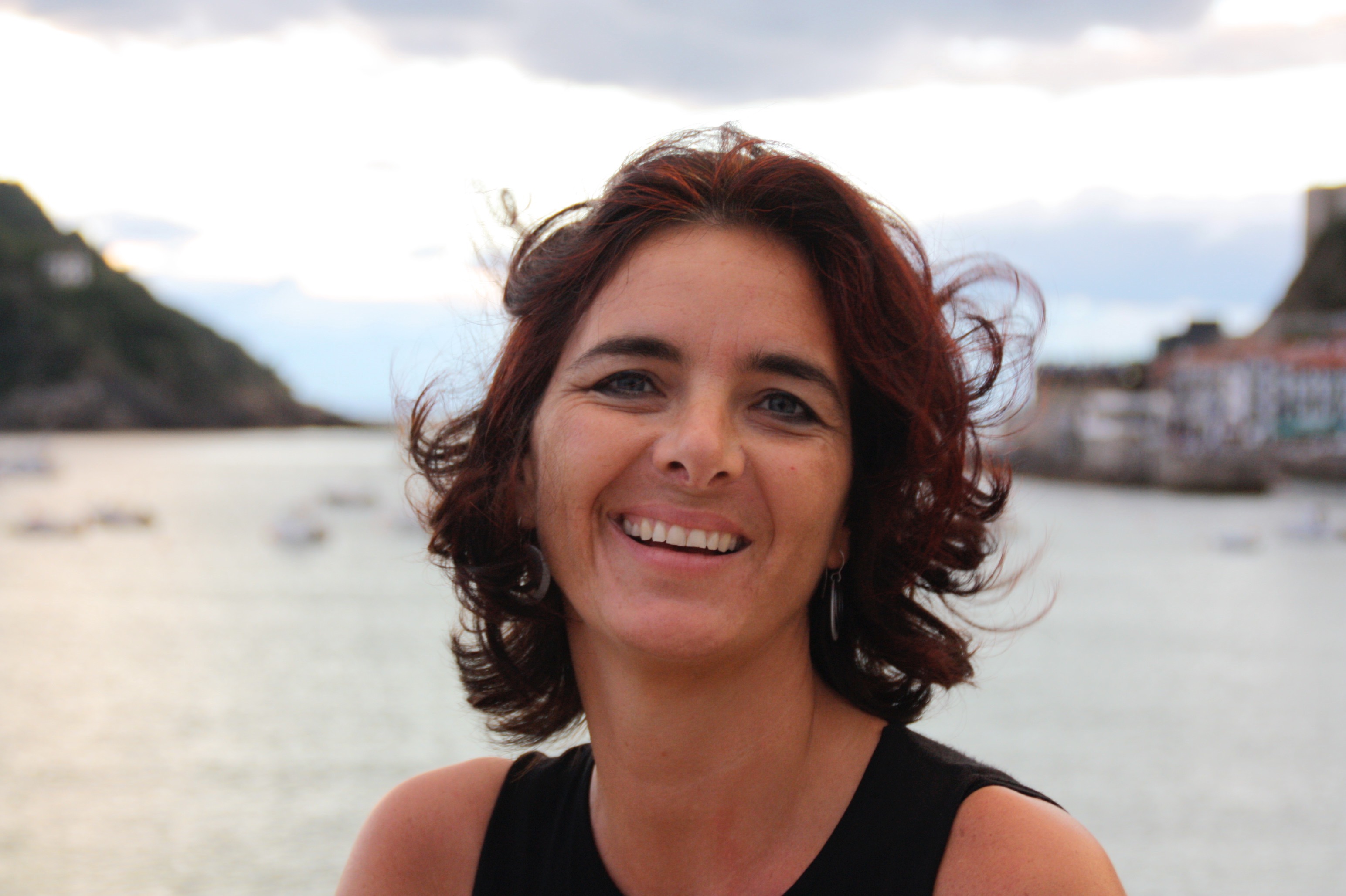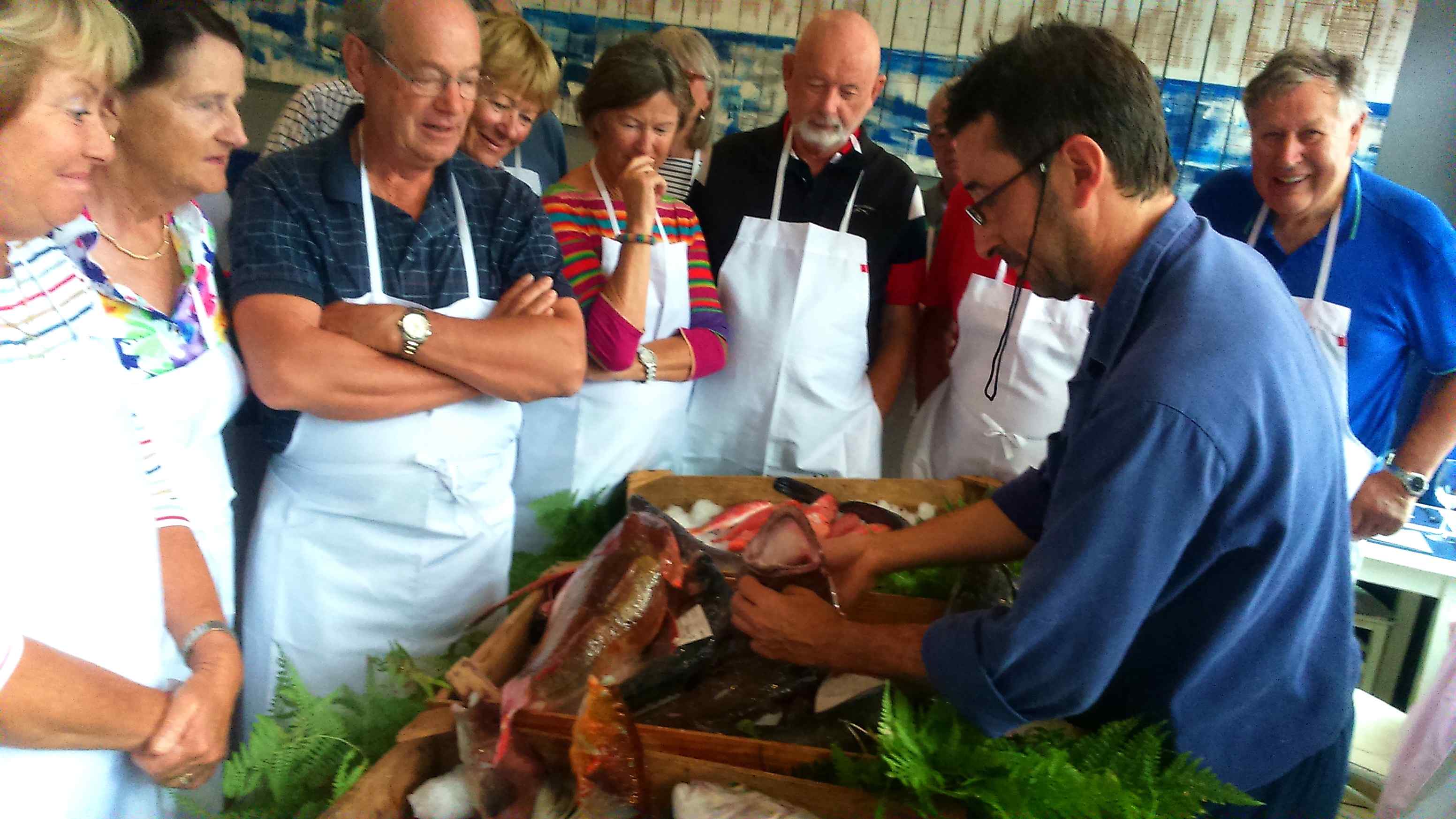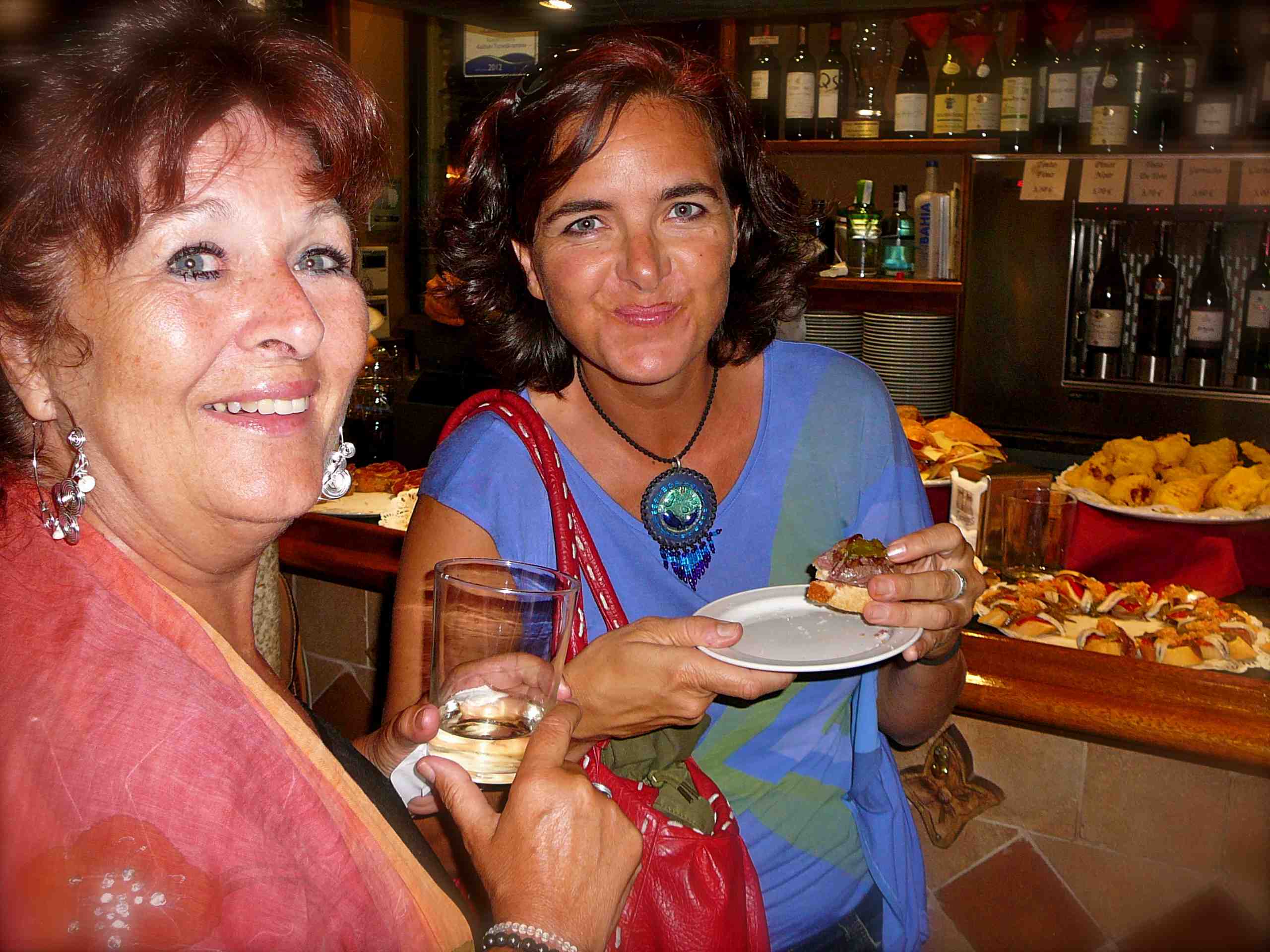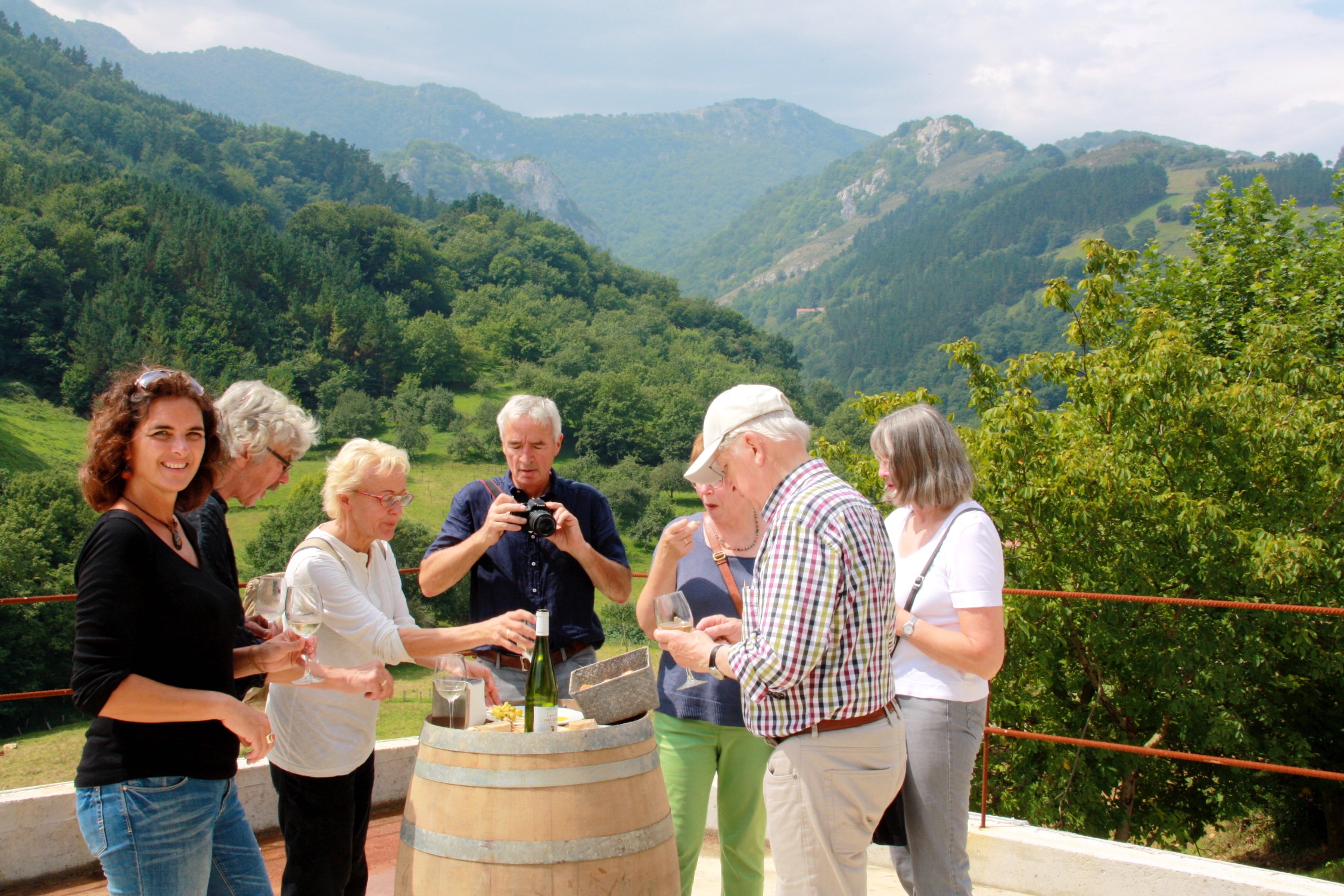 Jone at the bay of San Sebastián and at work. Cooking clases, Pintxos and visiting a wine maker.
Moreover we can offer Joe. He is a german photographer and lives already a long time in San Sebastian. He will also organize your sightseeing tour on your needs